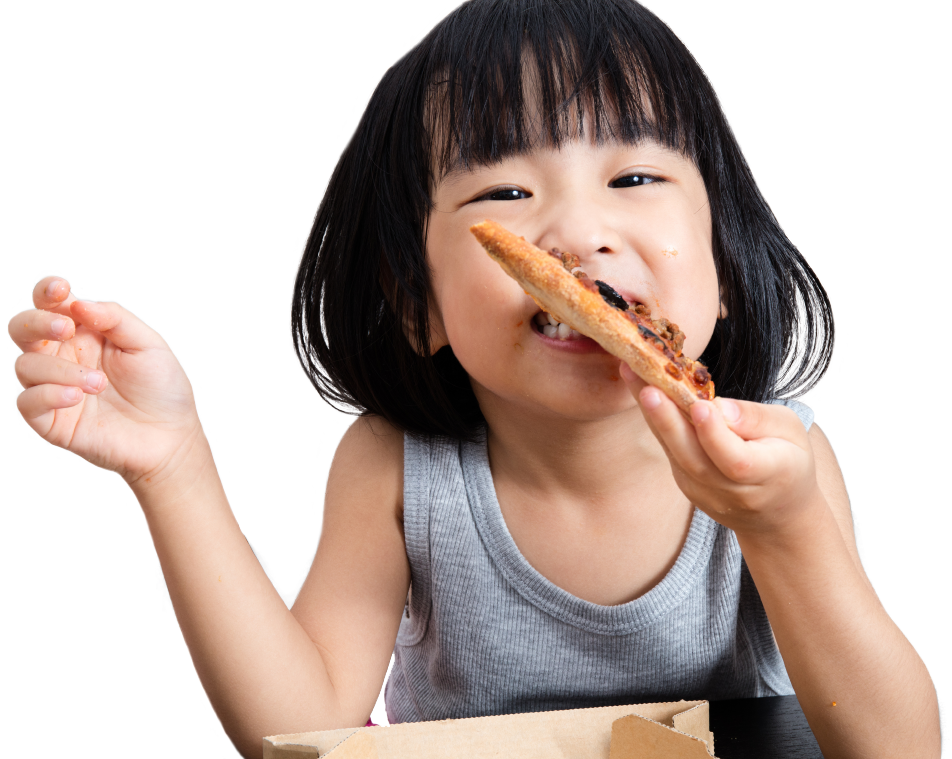 WE ARE OPEN MONDAYS AGAIN
Mania Cafe – where even the food is fun!
All these different activities can really work up a big appetite in everyone. That's why KidMania has a large full menu restaurant on premises to keep everyone fueled for fun – all day long! Our menu caters to both parents and children and features traditional "kids food" like handcrafted pizza, crispy chicken fingers and custom-built burgers, to healthier food like salads and sandwiches. Of course, what's playtime without all the yummy goodness of cookies, funnel cakes, ice cream and other assorted snacks. Wash it all down with a large selection of drinks such as sodas, milk, coffee, tea, or ice-cold assorted flavored slushies.
No outside food or drinks allowed